It's been a tough year, and sometimes all the bad things happening makes it hard for me to recognize all the things I can be grateful for in my life.
Writing your negative thoughts down on a piece of paper and then discarding them can help you find peace. Thought Detox brings this experience to your iPhone, letting you write out your thoughts and then release them — without storing or sending them anywhere.
Features
Complete Privacy
Thought Detox is a space for working through what's on your mind, with complete peace of mind. What you write is only for you, and as soon as the "Release This" button is tapped, the text you've entered is erased.
Simple, peaceful interface
It's quick and easy to launch the app and get something off your chest, and the clean, uncluttered design doesn't distract you from your thoughts.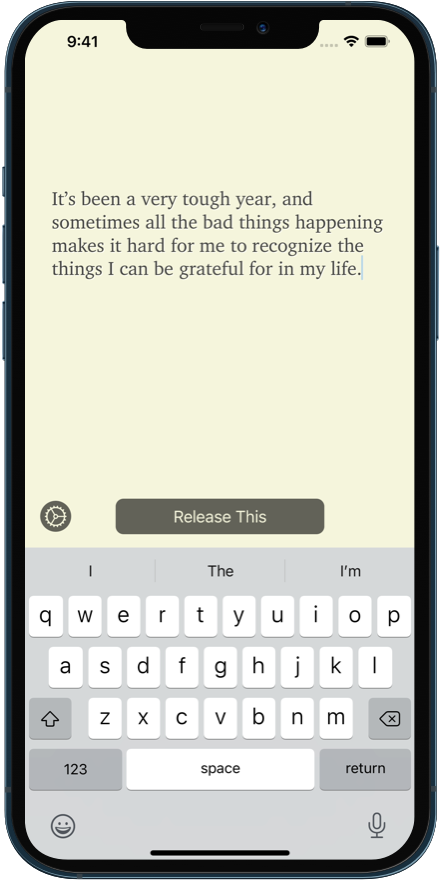 Track Mindful Minutes
The app itself doesn't store any personal information, and it uses the trusted Apple Health app to store how often you detox your thoughts.
Seven-Day Stats
Thought Detox shows you how long and how often you used the app in the past week, to help you understand how time spent working through your thoughts affects how you're feeling.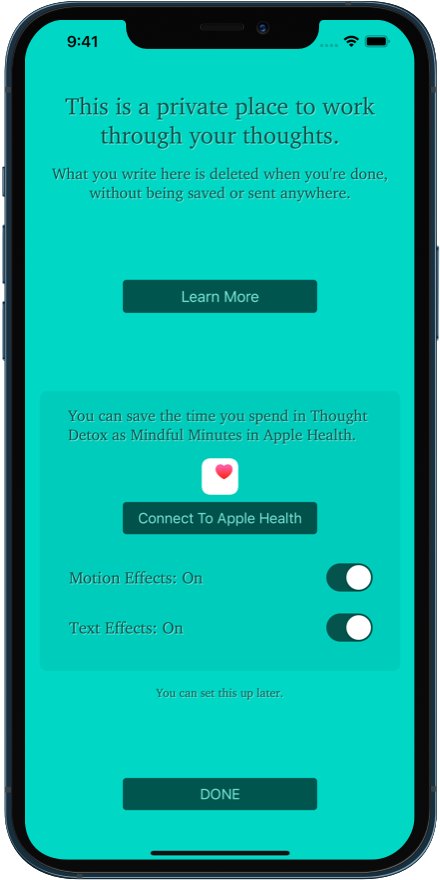 Integrates with Wind Down
Clear your head before bed. Jump into Thought Detox by adding a quick-access shortcut to your lock screen when your phone goes into Wind Down at night.
Home Screen Widgets
See what your thought-detoxing trend is for the past seven days, right from your iPhone's Home Screen, instead of having to launch the app.